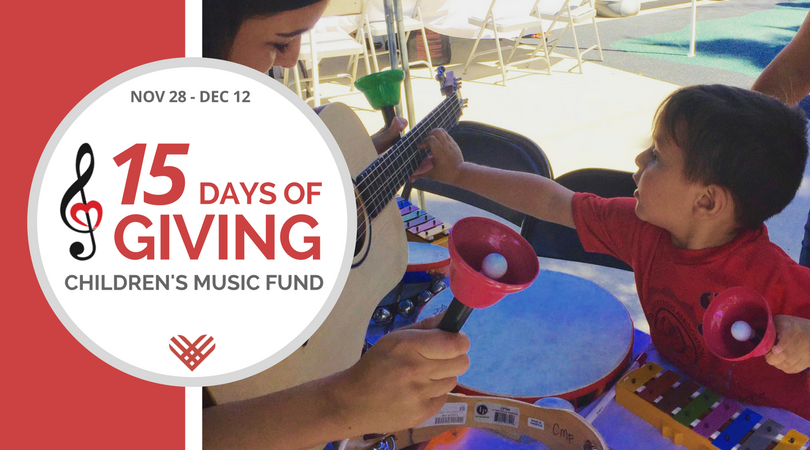 Goal: $150,000 – Raised: $141,145
In the spirit of the global day of giving on November 28, Children's Music Fund launched our 15 Days of Giving on Giving Tuesday! As we celebrate our 15 Years of Service, we set out to raise $150,000 in support of music therapy programs for chronically-ill kids, we are now at 80% of our goal! Help us end the year strong, since with your generosity during this charitable season, we can make a difference for kids in need.
Help us provide healing through music this holiday season by giving back, by donating some and using your voice to promote our charitable efforts.
Below are 15 different ways to contribute towards our music therapy programs for children in need. Click on each tile to find out more about each day's way of giving or click here to make a direct donation.
Share This Page on Facebook | Tweet This Page