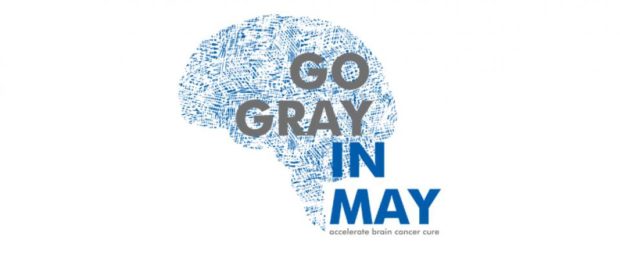 May 20, 2017 | News
For Californians, "May Gray" is a pessimistic term that refers to the gloomy start of summer. But for those affected by brain cancer, the simple display of a grey colored ribbon during the month of May can offer a much more positive meaning. Each year, Brain Tumor Awareness Month offers solace and hope to those diagnosed with brain cancer as well as their families. This month is meant to aide, comfort, and support those affected and it's about showing them that they are not in this fight alone. This month is also about the push to fund cancer research that could ultimately help those who are suffering from this disease.
Be Informed
Wheels For Wishes offers some eye-opening statistics about brain cancer:
About 700,000 people in the United States have a primary brain tumor
Approximately 69,000 people will be diagnosed this year
Brain tumors are the most common cancers among kids under the age of 19
Brain tumors are the second leading cause of cancer-related death in children under 20
These astonishing statistics prove that this month is extremely important because it brings awareness to something that is impacting a large part of our nation. There are many ways to participate in the fight against brain cancer during the month of May.
Children's Music Fund is passionate about doing our part to help kids that are faced with this disease. CMF offers music therapy, which is known to help ease anxiety and improve relaxation in chronically-ill patients. Music therapy allows children the chance to take their mind off of the pain they are experiencing. It can guide them away from a negative part of their life and it can lift their spirit. In fact, it is recommended that chemotherapy patients listen to music to calm them down. Music therapy can bring kids comfort and joy which are two of the main things that are often lacking in a sick child. CMF is not only committed to doing their part during this month, but throughout the whole year.
How You Can Get Involved
There are multiple ways that you can join us in the fight against brain cancer, too! See the list below!
Attend one of our events — On May 23rd, CMF will be hosting an event at the Laugh Factory in Los Angeles. All proceeds will benefit our music therapy programs.
Make a donation — If you are unable to attend our event, the simple act of donating to our cause can make a difference in the lives of many others. Please check out our contribute page to see how you can help us.
Stay informed — Join our mailing list or follow us on social media to stay updated on information, research & programs that help children affected with brain cancer (and other conditions) heal through music.
Brain Tumor Awareness Month is here and it's time for all to get involved! CMF is devoted to raising awareness about this cause and appreciates your partnership.