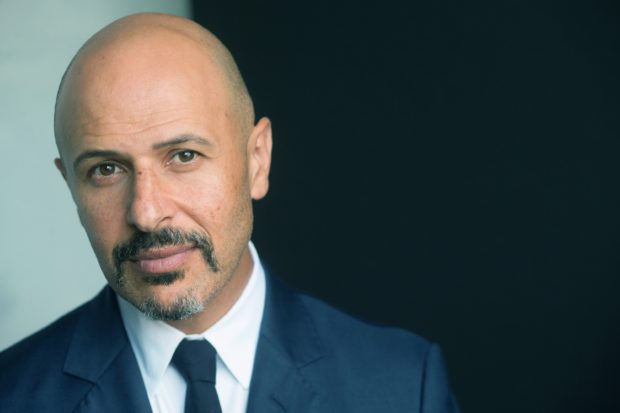 October 11, 2017 | News
Children's Music Fund Honors Comedian and Actor Maz Jobrani At Healing Through Music Gala
15 Years of Service Celebration Focuses on Expanding Nonprofit's Music Therapy Programs for Chronically-Ill Children
LOS ANGELES–Oct. 11, 2017–Children's Music Fund, a leading Los Angeles-based children's music therapy charity, will honor its longtime supporter, comedian and actor Maz Jobrani, for his unwavering commitment and countless contributions to the organization at its annual Healing Through Music Gala on Oct. 21. The gala celebrates the organization's 15 Years of Service with an Anniversary Masquerade at the legendary music location, The Village Recording Studios in West Los Angeles.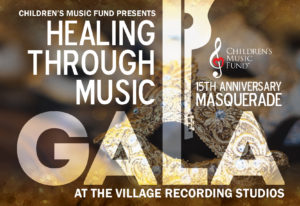 Since 2011, Maz Jobrani has headlined and produced an all-star lineup of comedians for Children's Music Fund's annual comedy night benefit. Additionally, he sponsors chronically-ill children needing the benefits of music therapy to manage the pain, anxiety and fear associated with their medical conditions. Most recently, he gifted an electronic drum set to fulfill a teenage boy's wish to play music, as his in-hospital care required him to be in isolation for an extended period of time. As a Children's Music Fund instrument donation recipient, the teenage boy will get to take the drum set home after his hospitalization. With the utmost gratitude and appreciation, Children's Music Fund recognizes Maz Jobrani as its 2017 Healing Angel.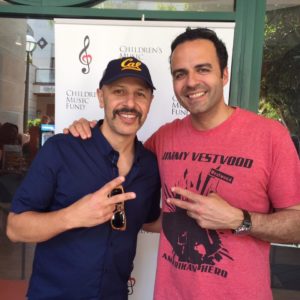 "We consider Maz Jobrani a close friend here at Children's Music Fund, as he is continually doing all that he can to help our healing through music mission! He is truly a rockstar and an angel to so many kids in our music therapy programs, and I couldn't be more thankful for his generosity," said Dr. Raffi Tachdjian, Children's Music Fund Founder & President. "As we celebrate our 15 Years of Service, there is no one more deserving of this honor than Maz, as we can always count on his unwavering support, whether it be through his donations or by making our supporters laugh each year at our comedy benefit!"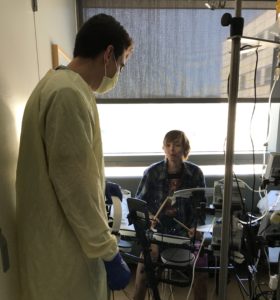 Committed to its mission of healing through music, Children's Music Fund's 15 Years of Service celebration places the spotlight on the organization's core: all the children it has helped and their immediate families, as well as its board-certified music therapists and countless supporters. The organization plans to raise $150,000 to expand its in-hospital programs and musical instrument donations locally and in other states, as well as the number of children it can bring the benefits of music therapy to, in order to help them on their journey towards a better quality of life.
Proceeds for the Healing Through Music Gala will provide care to patients and fund research to broaden the scope of music therapy. Tickets and corporate sponsorships are available at www.theCMF.org/gala.
Resources
About Maz Jobrani
Maz Jobrani can be seen in the new CBS sitcom Superior Donuts, opposite Jermaine Fowler, David Koechner, Katey Sagal and Judd Hirsch. He has had five standup comedy specials, including "The Axis of Evil Comedy Tour," "Brown and Friendly," "I Come In Peace," and "I'm Not A Terrorist, But I've Play One on TV." His most recent standup comedy special, "Maz Jobrani: Immigrant" is a produced by Netflix, and filmed at the Kennedy Center in Washington D.C. In the Spring of 2016, he performed at the White House where he had the privilege of introducing Michelle Obama. Most recently, Maz starred as the title character in the award-winning indie comedy, "Jimmy Vestvood: Amerikan Hero," a film which he co-wrote and co-produced and is now available on all major digital outlets. He has co-starred in many films including Disney's, "The Descendants," Sydney Pollack's "The Interpreter." and Ice Cube's "Friday After Next." With over 50 guest star appearances, Maz can regularly be seen on television's most popular shows including "Grey's Anatomy," "Curb Your Enthusiasm," "True Blood," and "Shameless." He is a regular panelist on NPR's "Wait, Wait Don't Tell Me," and has given two TED Talks. He recently appeared as a guest on "The Late Show with Stephen Colbert" and has done standup on many other late night shows. His LA Times Best Selling Book, "I'm Not A Terrorist, But I've Played One on TV," was published by Simon & Schuster. Jobrani is repped by Mainstay Entertainment, UTA and Cohen & Gardner. www.mazjobrani.com
About the Children's Music Fund
Children's Music Fund (CMF) provides music therapy to children with chronic or life-altering illnesses, such as different forms of cancer, blood disorders, lung/heart/kidney disease, autism, and immune-deficiencies to help improve their quality of life. Engaging children in music therapy helps reduce pain, fear, and anxiety, and provides a much needed distraction from their conditions. CMF connects eligible patients to board-certified music therapists who provide a personalized treatment plan at home and in-hospitals, gifts musical instruments to our patients, as well as supports and conducts research on music therapy to further innovate the field and work to integrate music with medicine. 501©(3) nonprofit organization. www.theCMF.org