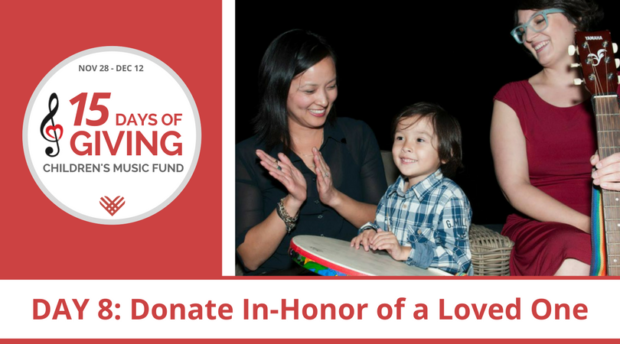 December 5, 2017 | News
We will be sharing a different way that you can give the gift of music therapy to a child in need as part of our 15 Days of Giving drive! From sharing our mission with your friends to making a donation, there are so many ways you can get involved.
Day 8 is all about honoring your loved ones by making a donation in their name! Donations will add additional music therapists, expand programs at local hospitals and help more children requesting in-home sessions. Be a part of something special this holiday season, support CMF's 15 Days of Giving!
We'll notify your loved ones of your donation via email on Monday, December 25.